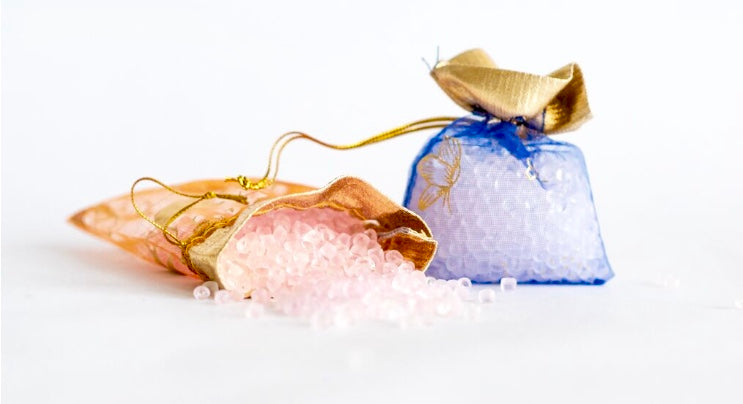 Aroma Sachets
Aroma Sachets – great to keep in your drawers. Are you getting ready to put away your clothes, add these to put away, when you open them again it will have a wonderful scent. Scent envelopes in your room when you add these sachets. They smell fresh and bring joy.
You open your sock drawer, or your shoe closet and imagine the wonderful scent you get from the sachet. Each sachet, the scent will last 3-6 months. It's great in the kitchen, add it to your child's gym bag. Fill your home with wonderful scents without having to burn any oils. Add it in a gift box, the receipt that will love receiving the gift.
Bag colors vary upon availability. All bags have beautiful designs on them. Great for wedding showers and baby showers too.
Please see below for a description of each available scent.
Description
These are great to add in your backpack, as school reopens in your locker. Great in your drawers.
Scents that are available.
Baby Powder: Classic scent of baby powder.
Black Cherry: A robust classic of cherry, almond and orange with a hint of cinnamon.
Dreams Unlimited: Meyer lemon drops mixed with peonies and jasmine to form this fresh floral fragrance. Soft hints of rose, carnation and cyclamen round out this beautifully sweet aroma.
Fruit Basket: Fresh banana blended with sweet grapefruit, mandarin orange, kiwi, coconut cream, pink raspberries, strawberries and apples.
Jasmine: A white floral that's not overpowering. A bright oriental feel to it, rather mysterious. A alluring scent of Beautiful Jasmine. We have a matching soap in it.
Lavender: Clean, fresh, and calming. It smells like true lavender. We have Dreamy Lavender soap that would be a nice match to it.
Lilac: Lavishing lilac radiantly blossoms with beautiful buds of sweet rose and delicate lily of the valley. We have a matching soap in it.
Mango Papaya: This mouth-watering mélange is inundated with bursts of tropical delight. Succulent papaya with juicy chunks of mango completes this island aroma. We have a matching soap in it. Will be ready Jan 23.